Top kids back to school hair styles!
Back to school always calls for new looks, and new hairstyles. We are so over the boring old ponytail look, why not try sprucing it up a little? Double pony tails, twists, braids, hair buns..the options are endless! When I'm doing kids cuts, mothers always ask me to help show them how to do simple braids to spruce up their daughter's hair. I show them easy hair styles that they are able to do themselves without much practise. Once you really get the hang of it, everyone is going to want to know your tricks!
Here are some great ideas for everyday super cute hairstyles:
Double pony tail
 Double or single side braid with side ponytail
Two cross over braids
Back braid with loose hair, can be straight or curled for a more fancy look
Summer's here, and the look for summer 2017 is all about pastel colours! Especially in the Goldwell colour line, which will be coming out with a brand new pastel colour line this July. The great thing about these colours is that you are able to apply them on the blondest of blondes, but also on medium light brown. There are 5 new shades, lavender, peach, mint, rose, and indigo! They can last up to 4-6 weeks, and the best part? They are not damaging to your own hair! It's almost like you can choose crayon colours to pick which shade you like, or mix colours together to get that desired look you want. Goldwell also has a speciality colour called 'Elumen'. This is another great fashion colour line, if you're looking for that kick. Elumen is much longer lasting. It is a hair colour that eluminates the hair intensly from inside out to get that vibrant, even colour. Whether it's the unicorn look, or just some peek-a-boo's it's an amazing way to spruce up and give yourself a brand new look! It's summertime, why not brighten up your hair with some funk?!
Check out this inspirational video
https://www.facebook.com/GoldwellCA/videos/1325296064227498/?hc_ref=PAGES_TIMELINE
Eduardo Granados
Deberardinis Salon & Spa
In today's world hair braids have become one of the biggest trends. Something so simple and classic that they may be used in everyday life, formal styles and even in the biggest catwalks. The Kardashians have introduced the dutch braid as a casual but still chic look. Their iconic look is the most popular and known as two single dutch braids on each side. Another simple everyday look loved by our DeBerardinis staff; includes french braids halfway into a mini messy bun. Braids are one of the easiest and least time consuming when it comes to your daily looks. A simple soft braid down the back or to the side can change your hair from just 'meh' to WOW! Even for the busy moms with no time to spare in the mornings, they could do a quick clean braid to keep their daughters hair back and looking cute. If you're going for a more formal look, a side braid with loose curls is one of the most popular, and never goes out of style. The half-updo with loose curls, and waterfall braids in the back is a very trendy choice among our grad and prom girls. They are a super traditional style that have been quickly growing into much more creative looks. Whether it be soft swept, super harsh, or clean sleek look, braids can fit in for any age, any occasion, and any hair type, long or short. They are so diverse with many variations that I don't see this trend going anywhere anytime soon!
Braids are life!
Hawzhin Taha
DeBerardinis Salon & Spa
Taking it to the next level: Kerastase Nutritive
Dry hair requires a lot of our attention. It's dull, brittle and hard to detangle. The condition depends on a variety of factors such as genetics, or daily habits. Blow-drying, ill-suited products or repeated coloring are all factors that can contribute to hair sensitization. Because of these many different causes, there are several types of dry hair.
Introducing the new and improved Kerastase Nutritive line. More premium, more modern, more iconic. Irisome: for normal to dry hair. Magistral: dry to severly dry. Protocole immunite: all levels of dryness. With the invention of long-lasting nutrition, Kérastase Nutritive acts on both the cause of hair nutrition loss—oxidation—as well as on the consequences—dryness. The Nutritive line offers different levels of haircare repair for dry hair. The first level nutrition Nutritive Irisome is ideal for normal to dry hair. For very dry and sensitized hair, the Magistral line is perfect and will protect against heat tools.
Key technologies:
Glucose: delivers an energic boost of nutrition
Proteins: restore nutritive deficiencies; nourish and soften
Lipids: create a shiled to protect hair from drying out Iris
Rhizome Extract: protects against oxidation
Ask one of our in-salon experts to determine the level of your hair! We'll see you soon. xoxo.
Our #1 best seller and top pick for winter hair care is Kerastase Elixir Ultime! This lightweight multi-use sublimating oil works best for all hair types. Highly concentrated care made up of the most precious extracts. It is an amazingly versatile addition to your hair product collection. We recommend using oil from mid-lengths to ends, make sure to avoid the roots so your hair doesn't look oily, and your hair isn't weighed down at the root.
2. Kerastase Nectar Thermique
Nectar Thermique nourishing milk is a blow dry care product used  for dry sensited hair. Enriched with Iris Royal, and siccative linseed oil for ultimate smoothness and shine. Nectar thermique is an amazing leave-in conditioner, and provides protection against heat styling.  This is an absolute must-have for dull, rough hair in need of rich, creamy gentleness!
3. Kerastase Bain Chronologiste
Regenerate your locks that lack lustre! The shampoo works to rid the scalp of impurities, whilst strengthening hair fibres with 'Abyssine' (a regenerating molecule). This revitalizing shampoo cleanser provides fluidity and nutrition perfect for all hair types!
 Jenny Palandar
DeBerardinis Salon & Spa
Do you ever wonder how you could achieve that clean soft hair that's full of bounce? Our hair colourists are here to help you get rid of that dull, lifeless looking hair from being over-processed, and coloured. The average client comes for their hair colour services every 4 – 6 weeks. In between those 4 – 6 weeks they need to be advised on how to care for their hair at home to keep it looking it's best! The aftercare is one of the most important aspects of a having a colouring service. For starters, you should be using a shampoo and conditioner that's specifically made for your hair type. Our brands Goldwell & Kerastase will provide optimal colour care, and they offer a wide selection for various hair types such as damaged, fine, anti-frizz, curly, colour fade protection, etc. They also provide specific shampoo and conditioner for luminous blonde & highlighted hair, which is designed to reduce brassiness. When using products by Goldwell, and Kerastase, always keep in mind that a little goes a lot way. Remember when using your shampoo to always create a good lather on your scalp, only add more when needed. Before applying your conditioner, make sure to take out all the excess water that is still in your hair. By doing this, you're allowing the conditioner to completely nourish the hair. Keep in mind that you should be applying conditioner from mid-lengths to ends, and avoiding the roots to achieve more volume by not weighing down your hair. When the time does come around for your next colour service, I always recommend having a treatment done. Our Kerastase fusio dose is our in salon ritual, as well as our deep conditioning masks. This is the best advice to keep your hair healthy, shiny, and to preserve your colour until your next appointment!
DeBerardinis Salon & Spa
You've found the perfect prom dress, booked your limo, and now let our expert Eleanor Gonzales tell you about the perfect prom night hair!  Whether it be updo, halfdo, or wearing your hair down, the hottest trend this season is braids. This just also happens to be what I do best! I think to determine whether you're looking for updo, halfdo, or leaving your hair down, ultimately depends on the style of the dress you're going to be wearing. To list some examples, open back dresses look best with updos so you are able to show the cut of your dress. Strapless dresses with sweethart neckline are complimented best with a half updo, or leaving down with curls. No matter the look you do, adding a braid always gives that extra OOMF. It's the perfect way to spice up the typical hair style. There's so many types to choose from, waterfall braids, french braids, fishtail braids, the list goes on and on. It's a great way to play around with a variety of hair styles, and get glamorous fast. For hot summer days, where you just feel like you can't beat the heat and it helps to tame that frizzy look. It evens work well for casual, everyday looks.  To accentuate the look, you can even add in flowers, tiny jewels, or sparkly beads to add a doze of dazzle. This looks great for weddings, bridal showers, and other special occasions. There's so many options available, but creativity is all up to you!
By: Eleanor Gonzales
DeBerardinis Salon & Spa
LOBS/LONG BOB. WOBS/WAVY BOB
As Spring and Summer are knocking on our door, the trends start to change and lobs and wobs are here as our guest.  When it's time for a new hairstyle we always get anxious: to cut or not to cut? The answer is in the middle; opt with a lob or wob, for sure-fire satisfaction and up to the minute trendy hair. But should you wob or bob? The bob is surely one of the most popular haircuts of the last few years with its two newest hot incarnations: the lob and the wob. . On the BAFTA, Golden Globes and Grammy Awards 2015 red carpets we saw plenty of shorter styles with Rosamund Pike, Taylor Swift and Katy Perry swapping their longer locks for a side-parted messy shoulder-length. Also most famously, Kim Kardashian chopped off her signature raven mane and showed off a messy wob in its stead. So this means this hair cut has become a fully fledged mega trend.
But what is the difference between the two new bobs: lob and wob? The first is a long version straight styled of the bob, while the second is a wavy one. The freshness of this kind of haircut is the secret of its success: from celebrities to models, many have adopted and love these versions of the classic (maybe too classic) bob. But which is the perfect version for you? The wavy or the straight? Let see together how does "fit" best according to your features.
THE WOB. It's just a wavy version of the bob but is incredible how much it gives an update to the mane just adding a bit of bounce and volume. Just in few steps it creates a more modern and youthful look. It is perfect for the one who have natural curly hair, like Beyoncé (she is a big fan of this trend), or you can create the wave with an iron.  It's so versatile and works for nearly everyone: the volume and the curl are suitable for every kind of features, but for the round face, it's better to opt for the straight version. To maintain the look you need to trim it every six to eight weeks, so it's easy glamour really.
THE LOB. It's the straight longest version of the bob and is perfect if you don't want to change your hairstyle too much. This is surely one of the most shared by celebrities in 2014, but for sure also in 2015: This hair trend is particularly appropriate for those who want to add symmetry to their features, and to oval faces. It is also a simple way to manage a big mane.   Add bangs to a lob for a sexier appeal too (but be wary of the upkeep of bangs- they take time). With a lob, your hair will be long enough to be worn in a ponytail or bun, but also short enough to avoid spending hours with the heating tools.  Lobs need a trim more often than a wob or a bob, as it can quickly reach a mundane mid length. The lob looks best when it's kept close to the collar bone, so drop by the hairdresser at least every 6 weeks.
By:  Claudiu Albeanu
DeBerardinis Salon & Spa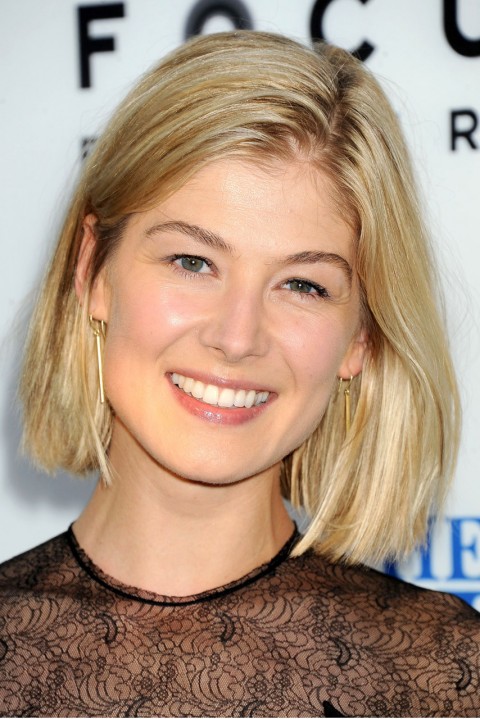 It's almost that time of the year again! Need a way for conquering all of your retail Holiday tasks? This year the key is to beat the holiday rush, and enjoy yourself while doing so! Fairview Mall starts their holiday hours beginning of December. You can find the exact times on the Fairview Mall website, along with Holiday Promos for many of the stores. If you happen to be a morning person, grab your Starbucks and take full advantage of no line ups, undivided attention from store associates, and most importantly, PLENTY of parking.
It's time to hit up all the hot spots, let's start with women's fashion. We have the more lux brands like Aritzia, where the clothes are always fashionable, and made with superb quality. Forever 21 for more affordable apparel that's up to date with the latest trends. Zara, Jack and Jones, and Sports Check are great places to find something for the men. For all the gift basket fillers you need to get, you must hit up Bath and Body Works, they have the best sales during the holiday season. Moxie's is a great place to stop by for lunch, it's a relaxed, modern dining spot, with a very extensive menu that has something for everyone.
Everyone needs their hair done for the holidays, come on by to DeBerardinis. Whether it be a hair cut, hair colour, or formal up-do's for your holiday parties, we want to make you look and feel fabulous! Want to pamper yourself even more? We also offer any spa service you need, including manicures and pedicures. Afterall, you do need to treat yourself after all your shopping cardio!
Finally, after you're all dolled up, just in time to meet up with friends or family, don't forget to stop and take your pictures with Santa!
Wishing you a very Merry Christmas & Happy Holidays,
XOXO the DeBerardinis Salon & Spa team.
Hair trends change seasonally. In order to keep up (or stay ahead) of the trends we look to the collections released by our industry's leaders. This season I had the pleasure of attending the Global Colour Event in Germany, hosted by our supplier Goldwell.
This season's collection was named "Traditional Rebels".  Here is some of the basic breakdown for the collection:
Start with an inspiration, then deconstruct it. Preserve the essence, mix in some cultural references and then reconstruct it to create something new. It's the hottest trend in fashion: taking elements from the past and bringing it to the future with a completely new twist.
Hair color follows fashion with a new and elegant palette. Beautiful monochromatic colors are disrupted by bands of deeply saturated and heavily pigmented shades, ranging from warm to cool neutrals.
Colour:
We can showcase and underline our individual style with the "Bandeau
Technique". A technique the Creative Color Zoom Team has developed
for the Traditional Rebels Collection. The bandeau by definition is a fabric,
which wraps the head or body to emphasize the shape. Becoming an
accessory or statement to the clothing. The bandeau in hair is the perfect
way to create a color statement and to showcase the shape of a cut or the
texture. Becoming an individual statement of its own
Cutting and Styling:
The "Bandeau Technique" works within the cut as well. Modern precision
is emphasizedby the circular sections of the bandeau as the points
allow the erratic round interior texture to become modern and unique.
The cuts are rounded but with angular elements which creates a perfect
harmony/disharmony effect. Interior layers were integrated to create a
movement and a new raw edge in each style. Show your craftsmanship
in each look by slice cutting, (deep) point cutting or freehand (slice) cutting
to give the cut a raw undone edge but with an unexpected elegance at the
same time.
It's up to you.
Domenic Commisso